Executive Leadership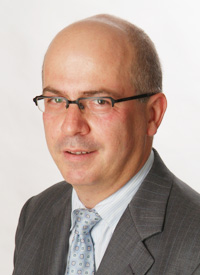 Bahadir Inozu, Ph.D.
Chief Executive Officer
Dr. Inozu is chief executive officer and a co-founder of NOVACES. He is a Lean Six Sigma Master Black Belt and a Theory of Constraints Jonah. Prior to NOVACES, he served as Chairman and Professor of the School of Naval Architecture and Marine Engineering and Professor of Engineering Management at the University of New Orleans. He also served as the Director of the Reliability, Operations and Maintenance Division of the Gulf Coast Region Maritime Technology Center. He is credited with pioneering the integration of Lean Six Sigma in the U.S. shipbuilding industry through research sponsored by the Office of Naval Research. Currently, he is formulating the integration of Theory of Constraints and Lean Six Sigma, a groundbreaking approach to process improvement for applications in variable demand environments. For over twenty years he has been a thought leader, conducting more than twenty major applied research projects and writing over seventy journal articles. His work includes the development of a computerized maintenance management system (CMMS) incorporating capabilities for reliability and availability analysis. Additionally, he created the world standard hierarchy of equipment boundaries for reliability performance data. Dr. Inozu earned his M.S. and Ph.D. in Naval Architecture and Marine Engineering from the University of Michigan in 1986 and 1990 respectively. He received a B.Sc. in Mechanical Engineering from Istanbul Technical University.