Lean Six Sigma Implementation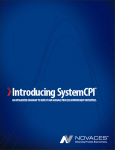 Introducing SystemCPI
How to deploy and manage best practices in continuous
process improvement.
Download white paper >>
In today's market, organizations are scrambling to find ways to cut costs. But knowing which projects to select for the best and fastest returns presents a challenge to organizations whether at the beginning of a Lean Six Sigma implementation or needing to reenergize a current program.
To address this need for speed and better return-on-investment, we designed a comprehensive deployment methodology called SystemCPISM. Years in development and the result of proven applications, the approach establishes an enterprise's process improvement needs up front, thus ensuring that resources are directed at projects with the biggest enterprise impact on competitiveness and financial performance.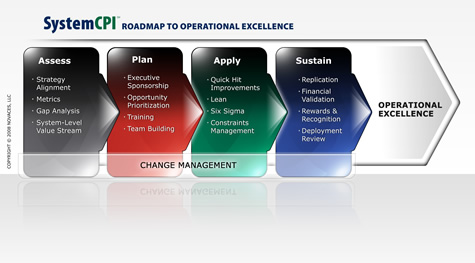 SystemCPI breaks the barriers that impede traditional approaches and addresses a host of implementation issues such as strategic alignment, sustaining improvements, and the ability to quickly progress towards self-sufficiency. Download the SystemCPI white paper, watch a short video overview, or browse related services below for more information.
LEAN SIX SIGMA SERVICES
Deployment Planning
Training
Facilitation