Lean Six Sigma Green Belt Training
Duration: 2 weeks (conducted over 2 months)
This training comprises mixed classroom training and project workshops to teach participants a broad set of change management skills and technical tools to solve problems. Green Belt candidates arrive at training with a pre-selected project and apply the tools they learn to complete it and get real results. The first training week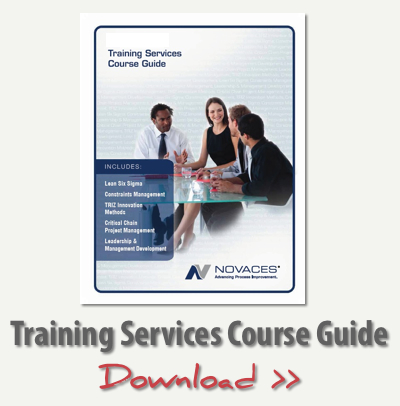 guides learners through the Define and Measure Phase of the Lean Six Sigma DMAIC (Define-Measure-Analyze-Improve-Control) project roadmap. Participants arrive at the second week with the Define and Measure phases of their projects completed and learn the remaining three phases, enabling Green Belt candidates to complete their first project within weeks after the training is over. Training is tailored to the industry and the organization's strategic needs.
Participants learn how to:
Execute Green Belt projects.

Define process metrics and set up measurement systems that enable data-based decision-making.

Use the tools to provide measurable improvement for the enterprise.

Analyze data and present meaningful results to management.
Course Agenda
Week 1
Week 2

What is Six Sigma?
What is Lean?
Lean Six Sigma Roadmap
Enterprise View of Lean Six Sigma
Introduction to Minitab
Basic Statistics
Basic Quality Tools
Sampling Distributions and Confidence Intervals
Measurement System Analysis

Process Capability & Control
Data Analysis
Hypothesis Testing
Regression Analysis
Introduction to Design of Experiments
Implementing Improvements
Roadmap for Sustaining Improvements
For more information on our Lean Six Sigma courses, contact us,