Lean Expert
Lean Expert Training
Duration: 5 days
This course consists of classroom training, team workshops and simulations to learn how lean enterprise concepts can be applied to simplify processes, improve cycle time and increase throughput. Participants work in teams to improve processes in realistic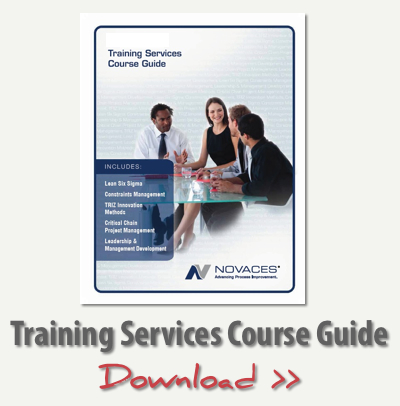 simulations to gain hands-on experience with Value Stream Analysis and Rapid Improvement Workshops. The concept of process variation, statistics and basic quality tools also are introduced to form a foundation for understanding the Six Sigma methodology.
Participants learn how to:
Apply lean concepts to improve cycle time and increase throughput.
Use value stream maps to identify waste and complexity in processes.
Achieve quick, positive change to processes and work areas using Rapid Improvement Workshops
Implement concepts like continuous flow, pull systems, standard operations, lean setup, mistake proofing, and 5S System.
Use basic Six Sigma tools to correct the root causes of process issues.
For more information on our Lean Six Sigma courses, contact us.