Port & Ship Operations
The extraordinary increases in worldwide traffic and freight volumes are stretching port systems and shippers to their limits. In fact, U.S. international container traffic is projected to at least double by 2020.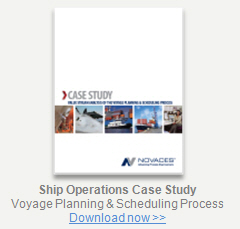 Nowhere will the pressure be felt more than at U.S. ports, which serve as gateways for both commercial and military cargo, according to reports from the Maritime Administration (MARAD). Compounding this, the global war on terror has created new imperatives to integrate security measures into daily maritime operations.
Some of the answers to these growing pains clearly include adding terminal capacity and new technologies, dredging deeper channels, and upgrading intermodal connectors but many of the challenges are hidden below the surface in the processes that sustain port systems.
Meanwhile, the needs of the shipping industry are complementary to port operations. Shippers look to improve such things as cargo volume, ship turnaround time, maintenance costs, and equipment availability. Hence, the problems that shippers and port operators face are inextricably linked.
HOW LEAN SIX SIGMA IMPROVES PORT & SHIP OPERATIONS
The reality is that metrics and terminology have not been standardized across the maritime industry, impeding the measurement and comparison of performance. Lean Six Sigma provides the core capabilities to define performance metrics that everyone can understand and to drive measurable process improvements for the benefit of both ports and shippers.
Given the diversity of process-level factors that affect port and ship operator capabilities, Lean Six Sigma is essential to sort out the factors that are most important to maritime operations. As a result, both ports and shippers are able to make continuous improvements in competitiveness, efficiency, safety and environmental responsiveness in the face of the industry's relentless growth.
For more information about our consulting and training services for Lean Six Sigma in Port & Ship Operations, contact us.