Press Releases
May 19, 2011
Bahadir Inozu of NOVACES Named Ernst & Young Entrepreneur Of The Year 2011 Gulf Coast Area Award Finalist
The nomination recognizes the rapid success of the company and its ongoing commitment to its roots in the Gulf Coast.

New Orleans, LA (PRWEB) May 19, 2011 – NOVACES, a leading management consulting firm for performance management, continuous performance improvement (CPI), and project management services to both the public and private sectors, announced today that the company's ceo and co-founder Bahadir Inozu , Ph.D., is an Ernst & Young Entrepreneur Of The Year® 2011 Gulf Coast Area Award finalist. Inozu leads the company with the support of co-founders and partners Ivan Radovic and Brian MacClaren. According to Ernst & Young LLP, the awards program recognizes entrepreneurs who demonstrate excellence and extraordinary success in such areas as innovation, financial performance and personal commitment to their businesses and communities. Inozu was selected as a finalist from nearly 50 nominations by a panel of independent judges. Award winners will be announced at a special gala event on Wednesday, June 22 at the Houston Intercontinental Hotel.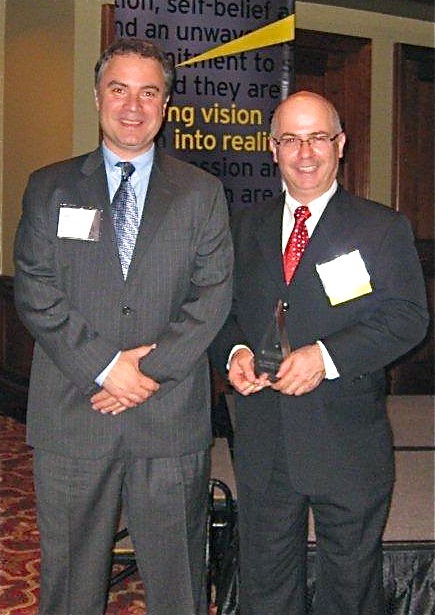 "To be selected a finalist in this prestigious awards program is really a testament to our employees' capacity for understanding our customers' businesses," said Inozu. "NOVACES, with the active participation of all its employees in the strategic priority-setting process, continues to build internal capabilities and develop new products that enable the firm to refine its offerings that clients need to achieve ever higher levels of performance," he noted.

NOVACES, owing to its Louisiana headquarters, strives to be an active member in the community although the firm's reach is international in scope. After Hurricane Katrina, the company put together a team of retired military leaders and senior executives to build a training program that provided important management tools to the Federal Emergency Management Agency (FEMA) through its Louisiana Transitional Recovery Organization (LATRO), which was responsible for the enormous recovery effort along the Gulf Coast.

Shortly after the Deepwater Horizon oil spill, NOVACES began helping British Petroleum's (BP) Incident Command Center to better coordinate and track cleanup performance by providing project plans, program framework, and new methods to track and accelerate their response. This is enabling the Gulf Coast economic and environmental recovery to proceed much more quickly and efficiently.

The Ernst & Young Entrepreneur Of The Year Program celebrates its 25th anniversary this year. The program has expanded to recognize business leaders in more than 140 cities and more than 50 countries throughout the world.

Regional award winners are eligible for consideration for the Entrepreneur Of The Year National Award. Award winners in several national categories, as well as the Entrepreneur Of The Year overall National Award winner, will be announced at the annual awards gala in Palm Springs, California, on November 12, 2011. The awards are the culminating event of the Ernst & Young Strategic Growth Forum®, the nation's most prestigious gathering of high-growth, market-leading companies, which will be held November 9–13, 2011.

About NOVACES
NOVACES, LLC is a management consulting firm that provides performance management, continuous process improvement (CPI), and project management services to both public and private sector organizations. Headquartered in New Orleans, LA, NOVACES utilizes today's most effective tools and methodologies to help its clients build capabilities to achieve breakthrough operational and financial results. More information can be found at novaces.com or by calling 1-877-577-6888.


About Ernst & Young Entrepreneur Of The Year®

Ernst & Young Entrepreneur Of The Year® is the world's most prestigious business award for entrepreneurs. The unique award makes a difference through the way it encourages entrepreneurial activity among those with potential, and recognizes the contribution of people who inspire others with their vision, leadership and achievement. As the first and only truly global award of its kind, Entrepreneur Of The Year celebrates those who are building and leading successful, growing and dynamic businesses, recognizing them through regional, national and global awards programs in more than 140 cities in more than 50 countries.

About the Ernst & Young
Ernst & Young is a global leader in assurance, tax, transaction and advisory services. Worldwide, our 141,000 people are united by our shared values and an unwavering commitment to quality. We make a difference by helping our people, our clients and our wider communities achieve their potential.

Ernst & Young refers to the global organization of member firms of Ernst & Young Global Limited, each of which is a separate legal entity. Ernst & Young LLP is a client-serving member firm of Ernst & Young Global Limited operating in the US. For more information about our organization, please visit www.ey.com.
###