IMPROVING CORE MEASURE PERFORMANCE USING LEAN SIX SIGMA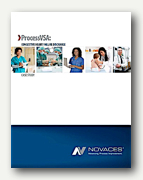 About the Organization
The healthcare organization discussed in this case study is an integrated not-for-profit healthcare system. It provides comprehensive healthcare services to several communities in the Northeastern U.S. In addition to a community-based university-affiliated teaching hospital, the system includes three acute care community hospitals. Primary and specialty care services are provided in twelve family health centers. The system includes home health, nursing home and long-term care, and other community health services and agencies.
The Problem
Congestive Heart Failure (CHF or HF) is a leading cause of mortality and morbidity in the US, affecting more than five million people. With the prevalence and incidence of CHF rising, the rate of hospitalization is increasing. The estimated cost of CHF in 2008 was nearly $35 billion. A readmission rate of 24.5% at this hospital is a key cost driver and compelling evidence that existing approaches to managing CHF are inadequate. CHF/HF is a Centers for Medicare and Medicaid Services (CMS) National Clinical Focus Condition and a Joint Commission National Hospital Quality Measure.
Download the Case Study to Learn More: ProcessVSA: Congestive Heart Failure Discharge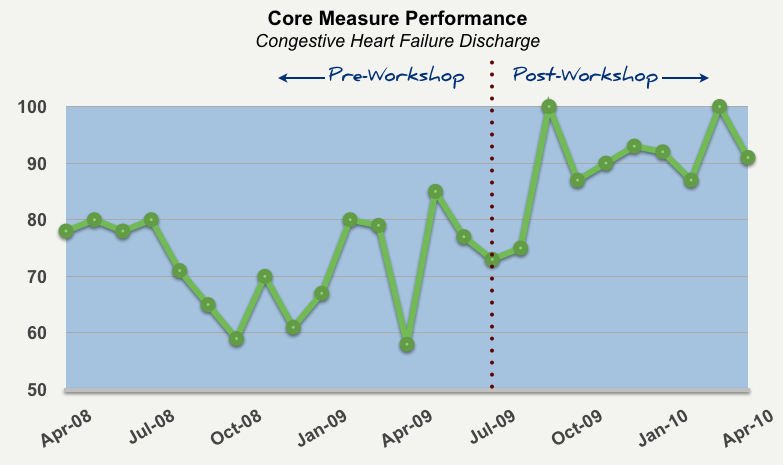 CASE STUDY AT A GLANCE
Organization
Not-For-Profit Healthcare System

Industry
Healthcare

Business Issue
Core Measure Performance
for Congestive Heart Failure
Discharge

Methodology Applied
Process Value Stream Analysis (ProcessVSATM)

Business Impact
- Improved Core Measure Performance above state average for first time ever
- Reduced patient wait time by 33 minutes
- Reduced LOS
- Reduced Readmission Rate
- Increased CMS Reimbursements
- Validated savings of $296K

Tools Applied
- Voice of the Customer
- SIPOC
- Pareto Analysis