MULTI-PROJECT CRITICAL CHAIN
Course Length: 1 day
This course focuses on the "Enterprise" Project Management Office and the strategic alignment of the organizational portfolio for multi-project critical chain and the developmental project. Participants examine project portfolios and learn to not only align projects with organizational goals, but also to schedule them using CCPM to enable faster, more reliable completion times.
Primary Topics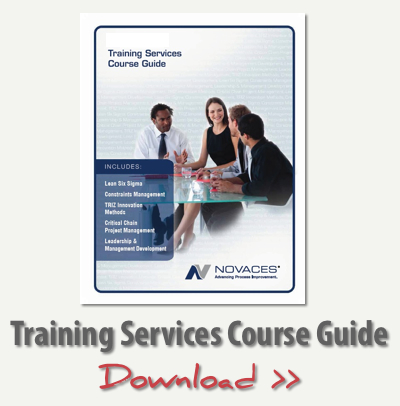 Resource Deconfliction

Project Recovery Strategies

Developmental vs. Service Strategies

Alignment of Mulit-Critical Chain Projects with Organizational Priorities

CCPM Alignment Workshop Establishing the Critical Path in a Project Portfolio
Course Objectives
Understand and apply strategic alignment of projects to organizational goals

Know how CCPM complements a project portfolio

Understand and apply the knowledge of CCPM targets

Create focus of effort using the CCPM methodologies
For more information about this course please call 1.855.NOVACES or click here to contact us by email.