LEAN GREEN BELT CERTIFICATION FOR HEALTHCARE PROFESSIONALS
Isn't it time to take action? Become a Lean Green Belt to make a difference.
"I wanted to be more effective at improving patient care at my hospital. Now that I'm a Lean Green Belt I have been able to implement major improvements from a perspective I didn't have before."

Michael Connelly
Administrative Director of Radiology
About the Training
Experience a training that is full of hands-on exercises and simulations to learn Lean concepts and tools. Become capable of applying healthcare's most effective change management methods to solve the challenges that you and your co-workers currently face. The instructor will help you select an improvement project before you arrive at the training so you can get real results right away!

This course is NOT for industrial professionals – it is designed to help healthcare professionals apply Lean in a healthcare setting. If you are a part of a physician practice, outpatient clinic, or hospital, you will see examples of how Lean has been applied in organizations just like yours. Lean Green Belt certification training has made a major impact on thousands of healthcare professionals' careers.
Your Training Experience
Understand how to use Lean in a clinical setting to improve quality of care,safety, satisfaction, patient flow and more.
Receive coaching before the training to select an improvement project to bring with you
Use MediSim, a medical process simulation, to gain hands-on experience during the training to apply Lean healthcare
Earn a Lean Green Belt certification!
Who Should Attend
Healthcare Professionals
Physicians
Nurses
Support Services
Billing Office
When
September 24-28, 2012
MONDAY through FRIDAY
8:00 AM – 5:00 PM
Where
VALDOSTA GEORGIA HILTON GARDEN INN
1702 Gornto Road
Valdosta, GA 31601
(229) 219-1011
Price: $2,500 (Act now and save $200 if you register before August 24!)
Registration Info
To register by mail, click here to download this brochure and follow the registration instructions. Click below for online registration.
If you have any questions, please contact Kevin Farley at (732) 383-6010 x103 or by email at kfarley@novaces.com.
Learn What People Who Have Been to the Training Have to Say

"At St. Alexius Medical Center we believe our employees hold the key to the future of our organization. We have enlisted the Lean and Six Sigma experts at NOVACES to teach a select number of our talented staff to be Green Belts. After completion of the intense week long class provided on site by NOVACES, we have our own staff energized and empowered to use the process improvement Lean and Six Sigma tools and strategies they need to eliminate inefficiencies and waste in our processes and systems."
Rosanne Schmidt
VP/CNO, St. Alexius Medical Center
"Finding solutions to patient problems is second nature to a physician as they have been trained accordingly; finding solutions to systems and operational issues requires a different set of skills. Having a Lean Green Belt certification is like having an ACLS or ATLS certification, it is a proof that you have acquired necessary skills to rally a team, analyze and fix a problem."
Dr. Shiraz Hyder
Meet Your Trainer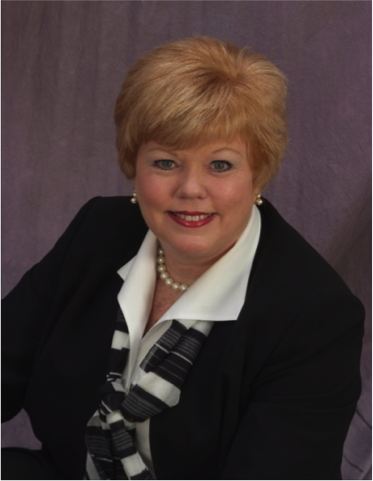 Deborah Smith, Ph.D. is the Senior Vice President for Healthcare for NOVACES. She has extensive experience in healthcare. Prior to joining NOVACES Deborah was CEO of Physician Enterprise, Chief Strategic Planning and Quality Officer for Alaska Native Health Care Consortium and former WV President of Professional Licensure Boards.