ADVANCED LEADERSHIP AND MANAGEMENT COURSES
Course Length: 1-3 days (varies)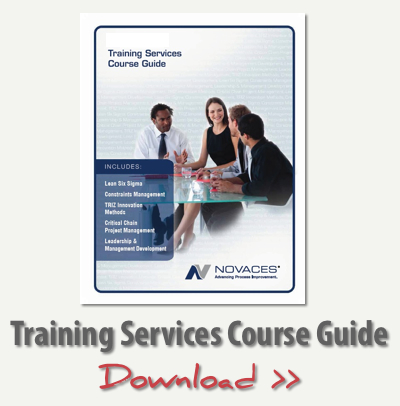 Each organization has its own unique issues that contribute to sub-optimal results. Based on the After Action Review and Path Forward Workshop, this series of courses, lasting one to three days, is targeted at closing the organizational gaps in leadership and management performance. Because the needs of each organization are different, these courses are targeted at specific issues. In these courses, each participant has assignments that are evaluated by both the instructor and peers. Participants are also required to identify near-term applications of the skills they learn during the course.
Topics
Effective Meeting Facilitation
Change Management
Basic Problem Solving and Process Improvement
Project Leadership
Empowerment and Delegation
Facilitation and Goals Deployment
Crucial Leadership
Interview and Performance Counseling
Time and Stress Management
Influence Without Authority
Motivating Others
For more information about this course please call 1.855.NOVACES or click here to contact us by email.