LEADERSHIP COACHING & MENTORING SERVICES
Course Length: 1 day
Providing experienced coaches, who possess leadership and management mentoring skills, is critical to successfully ingraining those skills within an organization's culture. The NOVACES methodology is based upon the Coach/Teach/Preach model. The frequency of this service is driven by the goals established by senior leadership and by the deliverables outlined in the NOVACES Mentoring Handbook.
Objectives
Develop effective leaders who are capable of self-management
Provide leaders with support and and tools to address dynamic issues that do not fit typical problem-solving molds
Create an individual development plan
Assist with change management initiatives
Advise on strategies and tactics to deal with difficult situations and individuals
Training on new and emergent leadership, management, and problem solving techniques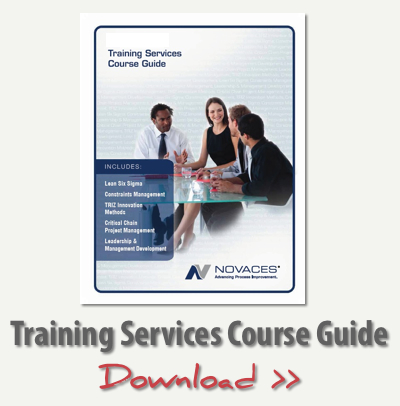 For more information about this course please call 1.855.NOVACES or click here to contact us by email.