CHANGE MANAGEMENT
Course Length: 2 days
Guiding an organization through change successfully requires specific skills at all levels – from front-line supervision to executives. This course teaches articipants the fundamental tenets of change management at any level, and supplies them with the tools they need to guide others through change. The course looks at change from the macro-perspective – including how the participants' functions fit into the organization – to ensure strategy alignment, and from the micro-perspective – including how to guide one's own team through organizational change.
Course Objectives
Create plans to guide direct reports through change and execute those plans

Understand the importance of leadership skills during periods of significant change

Demonstrate the ability to measure the degree of success in change initiatives

Participate with peers in aligned organizational change
Primary Topics
Aligning Change to Organizational Goals
Focusing on the Critical Few Changes
Generating a Sense of Urgency
Gaining Team Consensus
Effective Communication
Influence without Authority
The DREC Change Model
DISC Personality Profiles
Creating and Executing Change Management Plans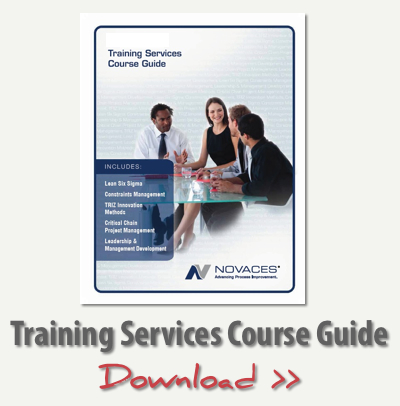 For more information about this course please call 1.855.NOVACES or click here to contact us by email.