AFTER ACTION REVIEW AND PATH FORWARD
Workshop Length: 4 hours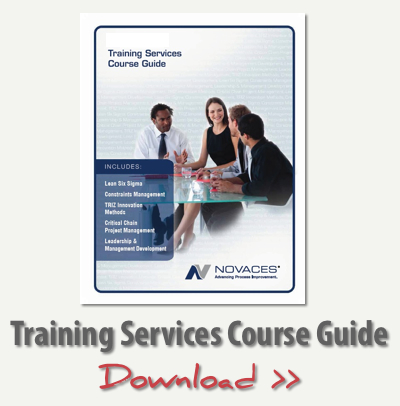 This workshop is aimed at aggregating the lessons learned from the initial training and implementation. The workshop will examine the results of these activities, why they occurred, and the methods for sustaining or improving targeted aspects of the Leadership & Management development program.
Objectives
Create a roadmap prioritizing aspects of the Leadership and Management Development Program to bring the organization to the next level of excellence
Primary Topics
Comparison of intended versus actual results for each objective identified during the Client Needs Assessment

Roadmap Creation

Prioritization of Roadmap Topics

Creation of Metrics for Critical

Roadmap Topics
For more information about this course please call 1.855.NOVACES or click here to contact us by email.