LEADERSHIP IN ACTION PROJECT IMPLEMENTATION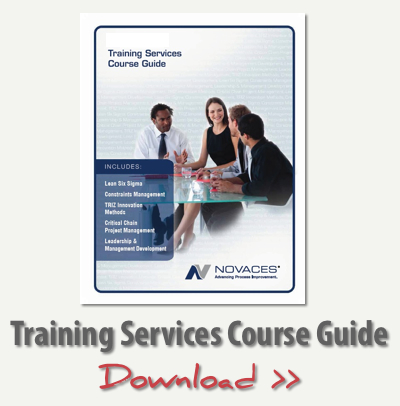 As an assignment from both the Senior Leader and First-Line/Mid-Level Manager courses, participants will take at least one concept or tool from the training and implement it in their organization under the direction of an experienced coach. The time frame for implementation varies between one week to three months, primarily dependent upon complexity. A Senior Leader, for instance, might focus on applying the concepts learned in Executive Communication, with surveys to a random, anonymous sample of direct reports being the means of measuring success. A First-Line Supervisor might focus on Team Building for High Performance, with measures of Quality, Cost, and Delivery before and after as measures of success. Working with an experienced coach, these individuals will execute the plan they created and learn to make mid-stream adjustments as they progress toward their goals.
Primary Topics
Topics are aligned to sections within the Senior Leader or First-Line/Mid-Level Manager courses
Course Objectives
Each participant will develop an executable plan with objectives, measurement criteria, and time frame
Complete the project and demonstrate success
For more information about this course please call 1.855.NOVACES or click here to contact us by email.