EMPOWERMENT AND DELEGATION
Course Length: 1 day
Sometimes used synonymously, the terms "Empowerment" and "Delegation" are two different things. Delegating entails passing along simple tasks that follow a prescribed process for completion. Empowerment implies trusting your employees' ability to determine the optimal way to solve a problem. This course considers the similarities and differences between empowerment and delegation, along with the traits, behaviors, and communication styles that leaders can employ with each.
Course Objectives
Understand when to empower employees versus when to delegate

Demonstrate an understanding of the different levels of involvement for empowering and delegating

Understand the impact of personal values, employee traits, and situational attributes on empowerment and delegation
Primary Topics
Empowerment versus Delegation

Levels of Involvement

Factors Affecting Empowerment and Delegation

Following Through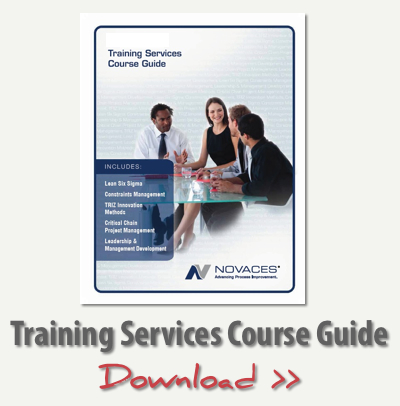 For more information about this course please call 1.855.NOVACES or click here to contact us by email.